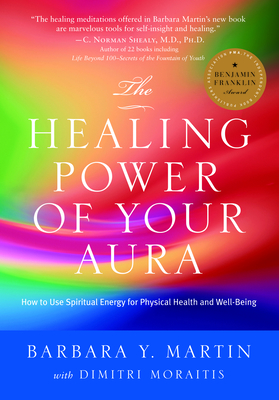 The Healing Power of Your Aura
How to Use Spiritual Energy for Physical Health and Well-Being
Paperback

* Individual store prices may vary.
Description
"Utterly fascinating and of great value for both its profound analysis of the hidden causes of illness as well as the simple, yet powerful spiritual healing techniques."
--Richard Gerber, M.D., author of Vibrational Medicine: The #1 Guide to Subtle-Energy Therapies
In
The Healing Power of Your Aura,
internationally acclaimed aura expert Barbara Y. Martin explores the fascinating world of the aura and health. With remarkable insight and clarity, Barbara demonstrates how your aura is the spiritual support system to your physical body and shows you how to tune into your own energy field to help restore your body to its natural state of health and well-being, with specific healing meditations for more than 80 types of physical conditions from headaches to cancer.
In this generously illustrated and easy-to-read guidebook, you'll learn:
What health and illness look like in the aura, including auras of organs and cells
Extraordinary details on the chakra system and its part in healing
About your secret partner in health--the astral body
The single biggest cause of illness and how to counteract it
Keys to identifying the spiritual roots of many physical distresses such as how disappointment can cause a heart attack and frustration can cause liver disorders
How to relieve stress, and boost your vitality
How healing brings you closer to God
Spiritual Arts Institute, 9780970211842, 284pp.
Publication Date: June 1, 2006