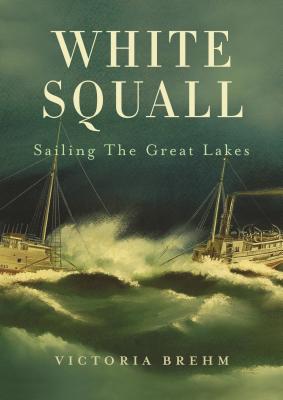 White Squall (Paperback)
Sailing the Great Lakes
Ladyslipper Press, 9780970260611, 400pp.
Publication Date: May 7, 2018
* Individual store prices may vary.
Description
From the Native water monster who raised canoe-killing storms to thousand-foot cargo ships, sailing the Great Lakes has inspired autobiography, folksong, poetry, and fiction about some of the most beautiful, most dangerous, waters in the world. In the words of the men and women who lived them, here are the dangers and triumphs, the ghosts and mysteries, the daredevil risks and losses, spanning the worlds of Native journeys, wars on the lakes, early canoe travel, schooner work, yacht racing, steamer travel, and the great bulk carriers. Their accounts are edited with introductions and technical explanations, illustrated with photographs and drawings, and accompanied by notes and a glossary of sailing terms. Heavy-weather sailors, arm-chair sailors, and every reader in between will find something interesting. White Squall is a history of the lakes written by those who knew them best in all weather and all eras from the beginning to the present.
About the Author
Victoria Brehm, Ph.D., is a retired professor who writes about the Great Lakes. She created The Women's Great Lakes Reader, named "One of Fifty Essential Books for Michigan History," and Star Songs and Water Spirits, the first collection of lakes' Native literatures, described by Lake Superior Magazine as "A masterwork and an accumulated treasure." She lives on her family's Centennial Farm in Tustin, Michigan.