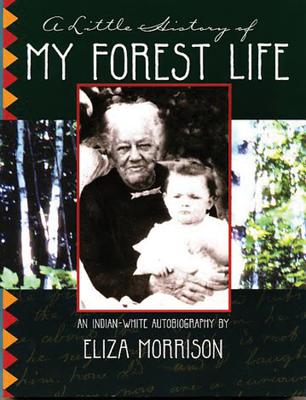 A Little History of My Forest Life (Paperback)
Ladyslipper Press, 9780970260628, 208pp.
Publication Date: April 1, 2002
* Individual store prices may vary.
Description
Written in 1894 and recently recovered from the archives of the University of Minnesota, this autobiography tells the story of a Chippewa-Scots-French woman from Madeline Island in Lake Superior. The child and grandchild of fur traders, Eliza Morrison describes her family's starving time on their homestead, and her travels by boat, dog sled, and on foot. M?tis culture comes alive as Native American lore blends with homesteading stories, giving a nineteenth century woman's view of the Wisconsin Death march, the Dream Dance, Indian marriage and burial customs, making maple sugar, and the Chippewa-Dakota War. She relates two never-before-recorded Native stories, complete with songs. Includes glossaries of names, places, and Chippewa words.
About the Author
Victoria Brehm, Ph.D. is a retired professor who writes about the Great Lakes. She created The Women's Great Lakes Reader, named "One of Fifty Essential Books for Michigan History," and Star Songs and Water Spirits, the first collection of lakes' Native literatures, described by Lake Superior Magazine "A masterwork and an accumulated treasure." She lives on her family's Centennial Farm in Tustin, Michigan.Eliza Morrin was born at LaPointe, Madeline Island, Wisconsin, in 1837. She left school in 1850 to care for her mother, then married John Morrison at Bayfield, Wisconsin, in 1865. The Morrisons moved to several different locations near Lake Superior, depending on where they could best earn a living: fishing on Madeline Island, farming in the interior near Odanah after 1875 when Natives were allowed to homestead land. The Morrisons had ten children and raised almost all to adulthood. They sold their homestead and took an allotment in the Bad River Reservation in 1901, where Eliza died in 1921 at age 84.
or
Not Currently Available for Direct Purchase