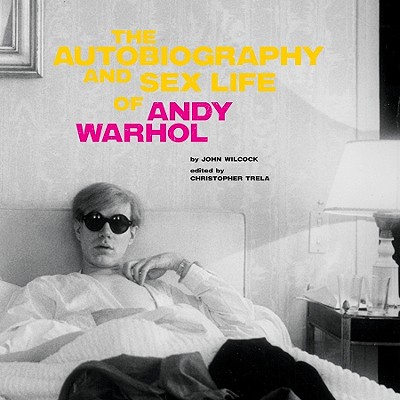 The Autobiography and Sex Life of Andy Warhol
Hardcover

* Individual store prices may vary.
Description
Village Voice and Interview cofounder John Wilcock was first drawn into the milieu of Andy Warhol through filmmaker Jonas Mekas, assisting on some of Warhol's early films, hanging out at his parties and quickly becoming a regular at the Factory. "About six months after I started hanging out at the old, silvery Factory on West 47th Street," he recalls, " Gerard] Malanga came up to me and asked, 'When are you going to write something about us?'" Already fascinated by Warhol's persona, Wilcock went to work, interviewing the artist's closest associates, supporters and superstars. Among these were Malanga, Naomi Levine, Taylor Mead and Ultra Violet, all of whom had been in the earliest films; scriptwriter Ronnie Tavel, and photographer Gretchen Berg; art dealers Sam Green, Ivan Karp, Eleanor Ward and Leo Castelli, and the Metropolitan Museum of Art's Henry Geldzahler; the poets Charles Henri Ford and Taylor Mead, and the artist Marisol; and the musicians Lou Reed and Nico. Paul Morrissey supplied the title: The Autobiography and Sex Life of Andy Warhol is the first oral biography of the artist. First published in 1971, and pitched against the colorful backdrop of the 1960s, it assembles a prismatic portrait of one of modern art's least knowable artists during the early years of his fame. The Autobiography and Sex Life is likely the most revealing portrait of Warhol, being composite instead of singular; each of its interviewees offers a piece of the puzzle that was Andy Warhol. This new edition corrects the many errors of the first, and is beautifully designed in a bright, Warholian palette with numerous illustrations.The British-born writer John Wilcock cofounded The Village Voice in 1955, and went on to edit seminal publications such as The East Village Other, Los Angeles Free Press, Other Scenes and (in 1970) Interview, with Andy Warhol.
Trela Media, 9780970612618, 256pp.
Publication Date: June 30, 2010
or
Not Currently Available for Direct Purchase