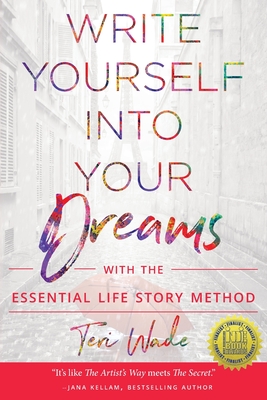 Write Yourself Into Your Dreams
with the Essential Life Story Method
Paperback

* Individual store prices may vary.
Other Editions of This Title:
Hardcover (3/20/2020)
Description
What if the only thing standing between you and your dreams was your old story?
The world is filled with waiters who want to be actors, actors who want to be producers, producers who want to be stay-at-home moms, and people from all walks of life who want nothing more than to be with the loves of their lives. Within each of these people who aren't living their dream, there's a story that's holding them back.
The premise of this book is that your dreams are not mere fantasy--they're assignments from Source. No matter who you are (you don't have to be a writer) and no matter what has happened in your past (even if it was really bad), Write Yourself Into Your Dreams will provide you with a 12-step method for recreating the (short) story of your life in a way that makes your Greatest Dreams burst to life.
Evolving Artist, 9780970880918, 222pp.
Publication Date: May 22, 2020