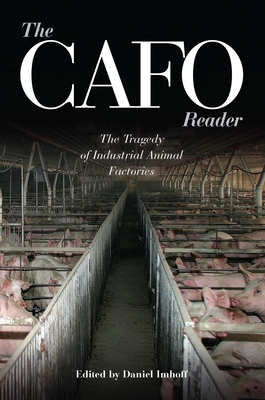 The CAFO Reader
The Tragedy of Industrial Animal Factories (Contemporary Issues (Prometheus))
Paperback

* Individual store prices may vary.
Description
The CAFO Reader is possibly the most powerful indictment of factory farming ever compiled, with essays from 30 of the world's leading experts. It also offers a vision for a food system that leaves behind the horrific 20th century model of Concentrated Animal Feeding Operations. The CAFO Reader brings the tragic world of industrial food production into sharp focus with essays on every facet of factory farming: health, environment, animal welfare, labor, politics, economics, and so on. This affordable reader is a companion book to the larger photo-essay volume, CAFO: The Tragedy of Industrial Animal Factories. It is sure to become a relied-upon resource for activists, food policy makers, academics, the media and the general public for many years. This project is a follow-up to the highly successful project Fatal Harvest, published in 2002. It is being supported by an extensive outreach campaign with events around the country.

Watershed Media, 9780970950055, 480pp.
Publication Date: June 1, 2010