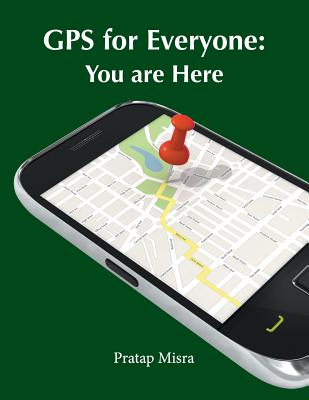 GPS for Everyone
You Are Here
Paperback

* Individual store prices may vary.
Description
GPS seems to have come out of nowhere. There was no progression like eight-track tape to cassette to CD to MP3 player. One day we were driving around clueless of where we were, struggling with roadmaps bought at gas stations that couldn't be folded back neatly once opened, and - suddenly - there was an amiable female voice coming out of the dashboard offering directions to our destinations and showing no signs of impatience when we made wrong turns. Actually, GPS is based on simple ideas that have been around for centuries, but their implementation had to wait until the required technologies matured and came together. This book discusses these principles, technologies, and how GPS came to be developed. The only prerequisite for this book is curiosity about a technology that has insinuated itself into our lives in a way that we can't imagine how we ever lived without it.
Ganga-Jamuna Press, 9780970954435, 110pp.
Publication Date: July 7, 2016
About the Author
Pratap Misra, Ph.D., has worked in the field of satellite navigation for 25 years, starting with a project at MIT Lincoln Laboratory to combine measurements from GPS and GLONASS, the Soviet answer to GPS, to improve navigation for civil aviation. He is a coauthor with Professor Per Enge of Stanford of a widely used graduate-level engineering textbook on GPS. Misra is a Fellow of the Institute of Electrical and Electronics Engineers (IEEE). He is also a Fellow of the Institute of Navigation (ION), which honored him in 2014 with the Kepler Award "for sustained and significant contributions to the development of satellite navigation." Misra is a Professor of the Practice of Mechanical Engineering at Tufts University and a staff member at Applied Research Lab of the Penn State University.