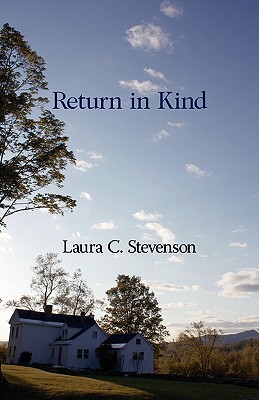 Return in Kind
Paperback

* Individual store prices may vary.
Description
When Letty Hendrickson dies, she leaves an enormous bequest to Mather College - but to her husband Joel, she leaves 150 acres in Vermont that he didn't know she owned. Joel goes to Vermont to sell the property, and discovers not a ski-country investment but the Ward Place: an old farm with a family graveyard and a house that is mysteriously clean and well-kept, in spite of having been empty since 1959. As Joel tries to solve the mystery of the bequest, he is assisted by three women. The first is Helena Woodhouse, who had a 45 year platonic friendship with Letty's guardian Nathaniel Brantford, the iconic president of Mather College from 1940 to 1977. The second is Charlotte (Charlie) Reynolds, a beautiful teenager whose eager research reveals the long-kept secrets of the Ward Place. And finally, first-hand understanding of the Vermont closed to outsiders is provided by Eleanor Randall Klimowski, a scholar who has been fired from her teaching job because of her increasing deafness, and who is now cleaning houses to support herself. What emerges is a tale of romance, misplaced pride, and unendurable sorrow - and Joel's realization that the bequest was a twisted but genuine act of love.
Burgeon and Flourish, LLC, 9780971287259, 264pp.
Publication Date: June 8, 2010