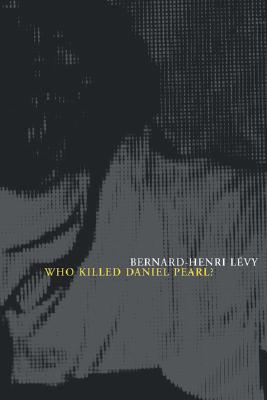 Who Killed Daniel Pearl? (Hardcover)
Melville House, 9780971865945, 454pp.
Publication Date: September 1, 2003
* Individual store prices may vary.
or
Not Currently Available for Direct Purchase
Description
It was a horrible tragedy, but what if, hidden behind the story of the gruesome on-camera murder of journalist Daniel Pearl, was another, still darker story? What if the people who murdered him weren't actually fanatic followers of Osama bin Laden? What if he wasn't murdered – as was universally assumed – because he was Jewish and American? What if he was murdered because he was onto something? In a groundbreaking book that combines a novelist's eye with riveting investigative journalism, Bernard-Henri Lévy, one of the world's most esteemed writers, retraces Pearl's final steps through a murky Islamic underworld, suffused by "an odor of the apocalypse." The investigation plunges Lévy into his own heart of darkness – and a series of stunning revelations about who the real terrorists are.
About the Author
BERNARD-HENRI LEVY is one of France's most famous philosophers and one of the bestselling writers in Europe. One of the world's preeminent journalists, he began his career as a war reporter for Combat, the famous underground newspaper founded by Camus. Levy covered the war between Pakistan and India over Bangladesh. His 1977 book Barbarism With a Human Face caused the kind of sensation that Camus' The Rebel incited in the 1950's, and since then, Levy's novels and essays have continued to stir up such excitement that The Guardian recently noted he is "accorded the kind of adulation in France that most countries reserve for their rock stars."
Praise For Who Killed Daniel Pearl?…
"Mr. Lévy has a good heart and a noble sense of outrage....You cannot but admire a man who has so much compassion for Pearl. And you can't help wishing that at least some of his questions will be answered one day."
- Tunku Varadarajan, The Wall Street Journal

"Lévy, in a gripping synthesis of philosophy and reportage, follows the trail of the kidnappers to the highest reaches of Osama bin Laden's Al Qaeda and Pakistan's Inter-Services Intelligence agency"
-Robert D. Kaplan, The New York Times
Advertisement