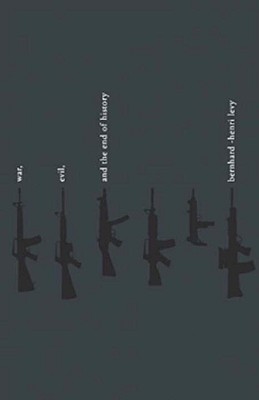 War, Evil, and the End of History (Paperback)
Melville House Publishing, 9780971865952, 371pp.
Publication Date: March 31, 2004
* Individual store prices may vary.
or
Not Currently Available for Direct Purchase
Description
From the maverick author of the international bestseller Who Killed Daniel Pearl? — "a gripping blend of reportage and philosophy," according to The New York Times — comes another startlingly original work of literature.

In WAR, EVIL AND THE END OF HISTORY, Bernard-Henri Lévy continues his daring investigation into the breeding grounds of terrorism with a series of riveting first-person reports from five of the world's most horrific "forgotten" war zones. In Sri Lanka, he conducts a clandestine interview with a terrified young woman escaped from a suicide-bomber training camp . . . he journeys, blindfolded, into the Colombian jungle to interview a psychotic drug lord who considers himself the successor to Che Guevara and fronts a bloodthirsty "guerilla" army . . . Lévy surreptitiously observes the nameless slaves working the diamond mines that fund an endless war in Angola . . . airdrops into a rebel stronghold in the blockaded Nuba mountains of the Sudan . . . and reports on the ongoing carnage in Burundi between Hutus and Tutsis. But Lévy is more than just a journalist: as France's leading philosopher, he follows the reports with a series of intensely personal and probing "reflections" considering how, in an enlightened, cultured, and well-informed society, these wars have acquired such a perverse "non-meaning." He considers war literature from Stendhal, Hemingway, Proust and others, and issues an excoriating response to those who have glorified it. He reconsiders his own background as a student revolutionary in Paris in May 1968, and as a 22-year-old war reporter in Bangladesh. And, in one of the book's most moving passages, he recounts his travels with Ahmad Massoud, the anti-Taliban Afghan leader assassinated hours before the September 11 attacks. Already a huge bestseller in Europe, WAR, EVIL, AND THE END OF HISTORY is the work of a scintillating intellect at the height of its powers. Bernard-Henri Lévy's previous book foresaw today's headlines about Pakistan's secret trading of nuclear technology and the nexus of terrorist groups behind the murder of Daniel Pearl. WAR, EVIL, AND THE END OF HISTORY is his brilliant foray into the next danger zones.
About the Author
BERNARD-HENRI LEVY is one of France's most famous philosophers and one of the bestselling writers in Europe. One of the world's preeminent journalists, he began his career as a war reporter for Combat, the famous underground newspaper founded by Camus. Levy covered the war between Pakistan and India over Bangladesh. His 1977 book Barbarism With a Human Face caused the kind of sensation that Camus' The Rebel incited in the 1950's, and since then, Levy's novels and essays have continued to stir up such excitement that The Guardian recently noted he is "accorded the kind of adulation in France that most countries reserve for their rock stars."
Advertisement