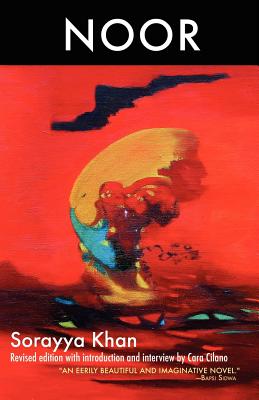 Noor
Paperback

* Individual store prices may vary.
Description
Sorayya Khan's debut novel is a powerful and poignant story of memory, family, tragedy, and forgiveness. Set in modern-day Islambad, Pakistan, the book depicts an extraordinary child who enables her mother, Sajida, and her grandfather, Ali, to confront the pasts they have chosen to suppress. Through Noor's artwork, her family members are transported through their haunted memories of the 1970 cyclone that claimed the lives of a million people and the violent atrocities of the 1971 conflict between East and West Pakistan that eventually created the independent country of Bangladesh. As Noor's drawings bring to life sights, sounds, smells, and sensations from the past, her family is forced to admit of the betrayals and disillusionments that they thought had been buried with time. Moving, heartbreaking, and unsettling by turns, Noor is a novel about the horrors of war, the power of forgiveness, and, most important, the strength of the human spirit.
Lookout Books, 9780971930872, 252pp.
Publication Date: January 1, 2006