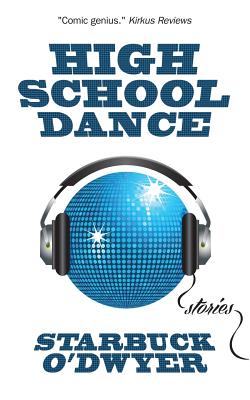 High School Dance (Paperback)
Green Chair Publishing, 9780972162470, 156pp.
Publication Date: March 23, 2016
* Individual store prices may vary.
Description
Welcome to High School Dance, the sequel to How to Raise a Good Kid and the 2016 Global E-book Awards gold medalist for non-fiction humor. I'm glad you're here. This book is the culmination of a project that began shortly after my wife and I welcomed our son to the world. Like most first-time fathers, I felt a new and profound sense of responsibility and immediately became determined to pass along every lesson I believed was important. So even though my pride and joy was only drooling, pooping and sleeping at this point, and was years away from absorbing his dad's hard-earned wisdom, I refused to let any of those pesky details get in my way. First, I made a list of the events of my childhood that taught me the most, the ones that made the biggest impressions, both good and bad. This exercise forced me to revisit many harrowing experiences such as batting zero in little league baseball, my chronic addiction to a blanket, my disastrously unsuccessful try-out for the role of Winthrop in The Music Man, and the time I mooned the entire sixth grade. I wanted to let my son know whatever hardship he might face; his father had already been there, learned something of value and survived. I also wanted to let him know about all the fun and joy I experienced as a child and the love my parents showed me. After compiling my list, however, I realized it wasn't going to be enough. What if, God forbid, I wasn't around to tell him the full story behind each enumerated item? I couldn't bear the thought so I decided to turn the list into a book of stories about my childhood. Over time, the project evolved into two books: one about my grade school years, How to Raise a Good Kid, and one about my junior and senior high school years, High School Dance. I truly hope you enjoy these collections. Few times in life are more memorable than our school years. Humiliation, heartbreak and failure are abundant, and that's on a good day. No matter who you are, coming of age is exciting, confusing and sometimes downright dangerous, and I've tried to capture both the agony and the ecstasy. My wife and I were fortunate enough to add a daughter to our family in the intervening years and my great hope is that she and her brother will someday read these stories, learn a few lessons, come to know their father even better, and above all, remember how much I love them.
About the Author
Starbuck O'Dwyer, a native of Rochester, New York and a graduate of Princeton, Oxford and Cornell, writes novels, essays, short stories, screenplays and music under his given middle name. His critically-acclaimed debut novel, Red Meat Cures Cancer (Random House/Vintage Books), won two national writing awards for humor and was a featured selection of the 2007 One Book One Vancouver reading program. His writing, which has been described as "comic genius" by Kirkus Reviews, has been published in forums as diverse as Entertainment Weekly, Flaunt, Toro, Japanophile, the Journal News, PW Daily and the Boston Globe, and he has appeared on over 350 radio and television programs including guest spots on ESPN, WGN, Voice of America and PBS. His collection of stories, How to Raise a Good Kid, a finalist in the 2012 Indie Reader Discovery Awards (parenting) and a finalist in the 2011 Book of the Year Awards (both essay and humor categories) sponsored by Foreword Reviews has been translated into Chinese, Afrikaans, Norwegian, Portuguese and German and is presently being translated into Dutch, Spanish and French. Similarly, his second novel, Goliath Gets Up, a finalist in the 2012 Indie Reader Discovery Awards in the humor category, has been translated into Chinese and is presently being translated into Spanish and French. His latest collection of stories, High School Dance, a gold medalist in the 2016 Global Ebook Awards (humor/comedy non-fiction), reached #1 on the Amazon kindle best-seller list in both the Humor & Entertainment and Parenting & Relationships categories and has been translated into Spanish. In addition, songs that O'Dwyer composed have been licensed by both the Telemundo and Country Music Television networks and featured in several of their shows.