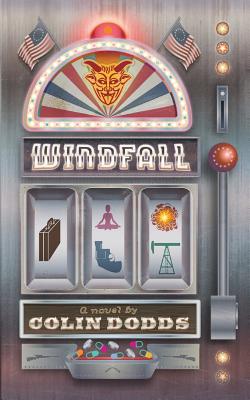 Windfall - A Novel (Paperback)
Medium Rare Publishing, 9780972180580, 350pp.
Publication Date: January 8, 2014
* Individual store prices may vary.
Description
A tale about the second American civil war, alternative energy and demonic possession, WINDFALL is part political thriller, part love story, and part paranormal epic. To all appearances, Seth Tatton is a middle-of-the-pack attorney just keeping his head above water. But he has a side job, killing people for shadowy cabal of politicians, billionaires and military leaders. With each assignment, he learns more about their plot and their aims, and he grows more intrigued. Even in his secret life, things are not what they seem, because there's something inside of Seth. And it has big plans for him, plans that it and others like it have nursed for centuries. But when Seth is assigned to watch a troubled young woman, all of those plans fall into question. A semi-finalist for the 2013 Horatio Nelson Fiction Prize, WINDFALL is the latest novel from Pushcart-Prize nominated poet, and author of The Last Bad Job and Another Broken Wizard, Colin Dodds.