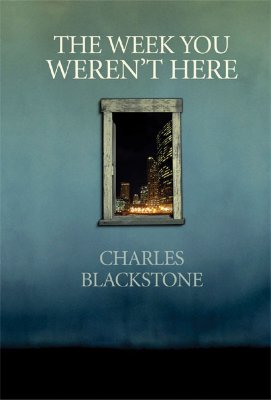 The Week You Weren't Here (Paperback)
Low Fidelity Press, 9780972336345, 312pp.
Publication Date: January 1, 2005
* Individual store prices may vary.
Description
Fiction. With a Proustian knack for recalling the smallest detail--from a superficial conversation to the exquisite pain of the perfect kiss--Hunter Flanagan deftly navigates past and present, simultaneously analyzing, deconstructing and torturing himself with memories of every girl he's lost or loved. For Hunter, writing is easy; it's love that comes hard. Even as he prepares to leave family, friends and Chicago--the city that made him--he never gives up on his pursuit of love and meaning. THE WEEK YOU WERENT HERE is a poignant and wry portrait of a young writer closing in on the last of his undergraduate days. Charles Blackstone's prose is a seamless match for Hunter's fragmented stream-of-consciousness. From encounters with the persistent "stalker" Kate, to the elusive Dewey, and the surprisingly independent sorority girl, Lila, Hunter exemplifies our longing for the defining moment--as fragile and quixotic a dream as life itself.
About the Author
Charles Blackstone teaches at the University of Chicago Graham School of General Studies. His short fiction has appeared in "Rio," "M.A.G.," "Wazee Journal," and "Whet Magazine." He lives in Chicago.
or
Not Currently Available for Direct Purchase