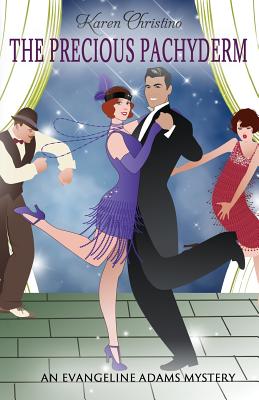 The Precious Pachyderm (Paperback)
Stella Mira Books, 9780972511735, 262pp.
Publication Date: June 15, 2016
* Individual store prices may vary.
Description
Manhattan, 1926. A wealthy businessman found dead. A priceless elephant figurine from an extravagant Indian prince gone missing. And famous astrologer Evangeline Adams is a primary suspect. To save their jobs, Adams' assistants Mary Adler and Clara Cosentino investigate the astrologer's classy clients, oddball employees and offbeat associates to help discover who really committed the crime. And Evangeline solves her first case with the help of astrology in this funny, fast-paced mystery.
About the Author
Karen Christino has written six books on astrology, horoscope columns for Glamour, Cosmopolitan and Life & Style, and features for Marie Claire, Seventeen and numerous astrology journals. She has a B.A. from Colgate University, also studied at Columbia University, and is professionally certified by the National Counsel for Geocosmic Research. www.KarenChristino.com