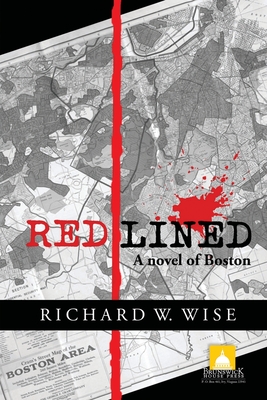 Redlined, A Novel of Boston
Paperback

* Individual store prices may vary.
Description
The year is 1974. Boston's Jamaica Plain is a neighborhood under siege, a community skating along the razor's edge of decline. The banks have REDLINED Jamaica Plain, causing the housing market to crash, wiping out local homeowner's lifetime investments and opening the neighborhood to blockbusters and slumlords. Now, someone has begun systematically torching those abandoned buildings and the charred body of Sandy Morgan, a dedicated young neighborhood organizer, has been found among the ashes. Why? Who stands to gain? Community organizer and Marine combat veteran, Jedidiah Flynt and Alex Jordan, his beautiful Harvard educated researcher together with a group of local property owners are determined to stop the redlining and and bring the arsonists responsible for Sandy Morgan's death to justice. Their search will lead them through a labyrinth of corrupt politicians, Asian gangsters and bent churchmen.Two interwoven plots work their way through the narrative, one is absolutely true, the other never happened, but might have.
Brunswick House Press, 9780972822336, 338pp.
Publication Date: June 10, 2020