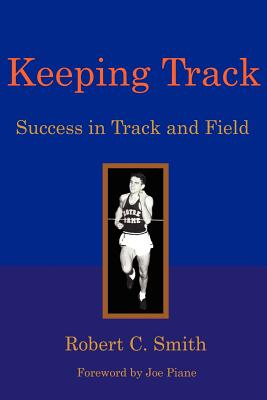 Keeping Track (Paperback)
Success in Track and Field
Productivity Publications, 9780972911962, 160pp.
Publication Date: May 1, 2007
* Individual store prices may vary.
Description
The man veteran Notre Dame Head Track Coach Joe Piane calls "The Gentleman Coach" shares his insights into how to succeed at track and field and cross country as an athlete and as a coach. Bob Smith has experienced track as a Central High School and University of Notre Dame athlete, then as Riley High School coach and later as Notre Dame assistant coach. From sports washout to the Olympic Trials, from student to teacher and coach, his story shows the triumph of hope and perseverance. The book is more than a memoir. It covers every aspect of the sport from the tribulations of a beginning runner to the insights of a master coach. Many area track athletes and coaches are mentioned and/or pictured in the book. The appendices give statistics for years of area and regional competitions. Joe Piane, awardwinning head track coach at the University of Notre Dame for over 30 years, has written the foreword, giving his views of track as a sport and its potential to change lives, encourage growth, and prepare a person to succeed in life.