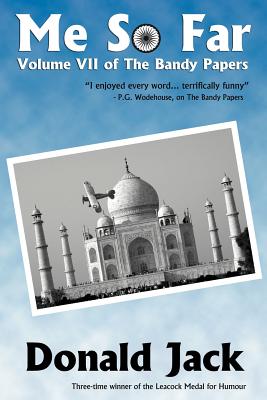 Me So Far (Bandy Papers) (Paperback)
Sybertooth Inc, 9780973950502, 304pp.
Publication Date: September 11, 2007
Description
It's 1925, and Bandy has finally found a secure post-war job: commander of the Maharajah of Jhamjarh's new air force. The only problem is, the British Raj is not so happy with him for setting up a rival air power inside British India. Between the impractical Maharajah, the British viceroy, and the Great Game being played by the neighbouring state of Khaliwar, Bandy has his hands full trying to keep his employer -- and himself -- out of deadly danger.
Advertisement