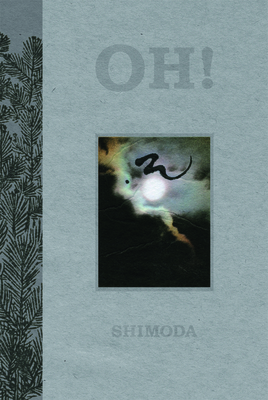 Oh! (Hardcover)
A Mystery of 'mono No Aware'
Chin Music, 9780974199566, 303pp.
Publication Date: July 1, 2009
* Individual store prices may vary.
Description
Oh was selected for National Public Radio's summer reading list of 2009. NPR reviewer Lucia Silva called it "a triumphant kick in the pants for anyone who doubts the future of paper-and-ink books." "The mysterious tension between material things and emotional attachment to them oscillates throughout Japanese history and culture. With a keen and sympathetic eye, Todd Shimoda explores an individual's dangerous quest to waken his numb soul to this exquisite reverberation. As in Kawabata Yasunari's famous novella, The Master of Go, the lacrimae rerum of a dying tradition become a river, inexorably flowing toward the ocean of death. Fascinated, the reader cannot help but follow the flow."--Liza Dalby, author of The Tale of Murasaki: A Novel and Geisha Oh is a hybrid novel, with nonfiction and artwork mixed in. The main storyline follows Zack Hara, a young Japanese American searching for an emotional life while traveling in Japan. Zack finds an ally in a professor and underground poet who introduces him to the concept of mono no aware, roughly translated as the emotive essence of things, or the sadness in beauty. The professor, grieving for a missing daughter, assigns Zack a set of mysterious tasks. Zack's search for self-discovery turns into a search for the professor's missing daughter, and draws him into the tragic phenomenon of suicide clubs.

About the Author
Todd Shimoda, of Hawaii, has published two popular novels that deal with Japan and Japanese themes: 365 Views of Mt. Fuji (Stone Bridge Press) and The Fourth Treasure (Nan Talese/Doubleday). The books have been translated into six languages with over one hundred thousand copies printed worldwide. Todd was also the recipient of the Hawaii Literary Arts Council's 2010 Elliot Cades Award for Literature, and The Fourth Treasure was listed as a 2002 Notable Book by the Kiriyama Prize. Linda Shimoda is an accomplished artist, illustrator, and book designer. She is also the curator of the Kaua'i Museum in Hawaii. Her illustrations and artwork have appeared in both of husband Todd Shimoda's first two novels. In Oh!, her artwork offers clues to the fate of the novel's protagonist, Zack Hara.
Praise For Oh!: A Mystery of 'mono No Aware'…
Can an aesthetic concept developed in Japan 300 years ago be revived and made relevant to a contemporary American audience? This is what Todd Shimoda so masterly achieves in his fascinating novel Oh! A mystery of Mono no Aware. This is a journey through a delicate world of emotions and poetry on the part of a young Japanese American from Los Angeles who in his search for the native roots uncovers the complexities of being human in a world framed by skepticism and rationality. Structured as a thriller with a most unexpected finale, Shimoda's novel unravels like a Japanese scrollone cannot put it down until the last scene comes into full view and, with it, the realization that the realm of feelings (mono no aware) is far from being an innocent enterprise; it carries risks that one must be ready to pay in order to fully understand. This is a brilliant novelit makes the reader feel the pleasure of thinking."Michael F. Marra, professor of Japanese literature, UCLA
 
This is the most compelling and complete account I have read of the exploration into the sudden, intense moment of awareness; the inherent state of sadness of life; the moments which, as Shimoda's character explains, makes us gasp 'oh!' with heightened awareness and wistfulness."Laura Pritchett, author of Sky Bridge and Hell's Bottom, Colorado
or
Not Currently Available for Direct Purchase