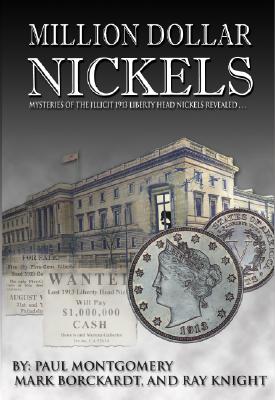 Million Dollar Nickels (Hardcover)
Mysteries of the Illicit 1913 Liberty Head Nickels Revealed
Transline Supply, 9780974237183, 369pp.
Publication Date: August 1, 2005
* Individual store prices may vary.
Description
Framed in the backdrop of a nationwide media frenzy and a public mad with the hope of finding the multi-million dollar coin, this is the story of America's most eccentric and famous collectors, persistent reporters searching for the truth, shameless profiteers, and agents of the Smithsonian Institute desperate to stay above the fray. Enterprising collectors spared no expense over the decades advertising to purchase a 1913 Liberty Head nickel, prompting generations of collectors to search cans of coins and old collections they inherited, all for the hope of finding the prized 1913 Liberty Head nickel. In the end, it was an anonymous heiress with an old envelope, upon which was written the word fake, that held the truth. With that envelope and the coin inside, six of the world's most respected coin experts sat in a small room under the vigilant watch of armed guards. Few expected what they found. And what they found rewrote numismatic history...
or
Not Currently Available for Direct Purchase