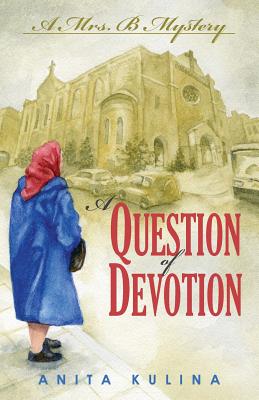 A Question of Devotion
A Mrs. B Mystery
Paperback

* Individual store prices may vary.
Description
Then she saw it - a sheet of paper in the mailbox, underneath the mail. It was white with large black letters and said LEAVE IT ALONE.
Mrs. B has a quiet life, and she likes it that way. Morning pinochle games at St. Mary's Senior Center. Afternoon lunches with Myrtle, Anne and Rose. Peaceful evenings with a cup of coffee and the classic movie channel.
But one day she wakes to a phone call, which leads to consequences she could never have foreseen. Secrets snowball and threaten to change the neighborhood of Burchfield forever. Someone has to make things right. It's up to Mrs. B.
Brandt Street Press, 9780974260761, 258pp.
Publication Date: November 6, 2016