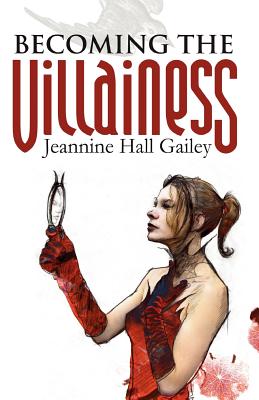 Becoming the Villainess
Paperback

* Individual store prices may vary.
Description
"In this splendidly entertaining debut, Jeannine Hall Gailey offers us a world both familiar and magical-filled with fairytale and mythology characters that are our own bedfellows-we wake up with Philomel and argue with Ophelia while half-listening to a Snow Queen, amidst Spy Girls, Amazons and Mongolian Cows. The wild and seductive energy in this collection never lets one put the book down. (In fact, any one who opens the collection in the bookstore and reads such poems as The Conversation and Job Requirements: A Supervillain's Advice will want to buy the book ) For her delivery is heart-breaking and refreshing, so the poems seduce us with the sadness, glory and entertainment of our very own days. Propelled by Jeannine Hall Gailey's alert, sensuous, and musical gifts, the mythology becomes all our own." -Ilya Kaminsky, author of the award-winning Dancing in Odessa.
Steel Toe Books, 9780974326436, 96pp.
Publication Date: March 5, 2006