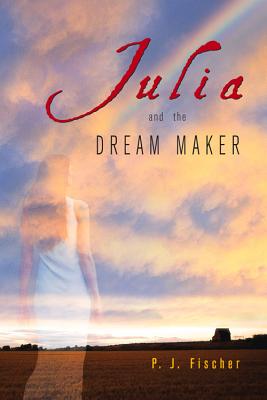 Julia and the Dream Maker (Rethinking the Future)
Paperback

* Individual store prices may vary.
Description
Three graduate students in search of a little extra money create a toy for profit that pushes the limits of artificial intelligence and changes their future.
 
One student lands in jail charged with violating genetic manipulation laws, while another becomes more deeply involved with their creation, Julia. Elements of science and fiction intertwine in this compelling tale. A new era of human history is ushered in through the enterprising activities of cash-strapped graduate students. There's a fine line between "can" and "should." In Julia and the Dream Maker, P. J. Fischer explores what could happen if we choose "can" and tamper with evolution.
 
The first in a series by P. J. Fischer, Julia and the Dream Maker is perfect for fans of The Rise and Fall of D.O.D.O., Genome, and The Genesis Conspiracy, and for anyone who likes to explore the outer limits of the possible.
Praise For Julia and the Dream Maker (Rethinking the Future)…
"A successful introduction to the series....Fischer's world is strong on imagery." —
Denver Post
"Julia delivers the goods . . . Fischer's premise is a whopper, that life on Earth can be expressed as a series of mathematical equations that, if let loose in the data-rich web of cyberspace, will mutate in marvelous, unpredictable ways."  —Willamette Week
"P. J. Fischer has a true storyteller's talent . . . Highly recommended and entertaining reading for science fiction fans, Julia and the Dream Maker will leave the reader looking eagerly forward to the next book in Fischer's deftly crafted series."  —Midwest Book Review
"One need not be a techno-geek to appreciate . . . the cliffhanger ending that gets Fischer's planned multi-volume series off to an auspicious start."  —ForeWord Magazine
Minted Prose LLC, 9780974428703, 306pp.
Publication Date: September 1, 2004
About the Author
P. J. Fischer grew up in Salem, Oregon, and holds a doctorate from the University of Oregon. Fischer's fascination with science's potential is evident in his novels, Julia and the Dream Maker and Green Eyes in the Amazon, in which he explores the inevitable impact of science on our lives.
or
Not Currently Available for Direct Purchase