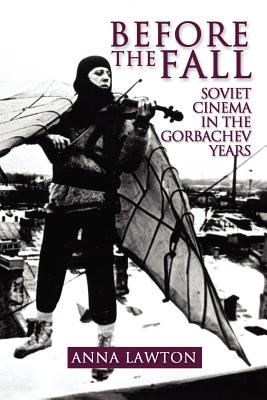 Before the Fall (Paperback)
Soviet Cinema in the Gorbachev Years
New Academia Publishing/ The Spring, 9780974493404, 372pp.
Publication Date: September 15, 2007
* Individual store prices may vary.
Description
This is an expanded edition of Kinoglasnost: Soviet Cinema in Our Time. The book examines the fascinating world of Soviet cinema during the years of glasnost and perestroika-the 1980s. It shows how the reforms that shook the foundations of the Bolshevik state and affected economic and social structures have been reflected in the film industry. A new added chapter provides a commentary on the dramatic changes that marked the beginning of democracy in Russia. This book will be widely read by students and specialists of Soviet/Russian history, culture and society, and film studies, as well as by anyone with an interest in the transformations of Russian society. "What makes Kinoglasnost pre-eminent among current studies of the subject is the sustained attention Lawton pays to changes in the formal organization of Soviet cinema and in the cinema industry." - Julian Graffy, Sight and Sound, vol. 3 (July 1993) "Lawton's book now stands as a valuable work of history on one aspect of a collapsed system...This remains as a testimony of a fateful moment that has changed the course of history." - Louis Menashe, The Russian Review, vol.53, No.4 (October 1994). "The author constructs a complex, multilayered narrative of a steady and significant movement toward radical change in Soviet society, an account of the growing anxiety and the hope experienced by Russian filmmakers and the intelligentsia." - Ludmila Z. Pruner, Slavic and East European Journal, vol.38, No.4 (Winter 1994).