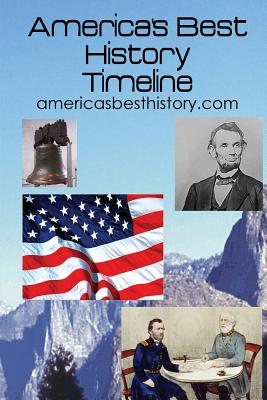 America's Best History Timeline
Paperback

* Individual store prices may vary.
Description
A timeline of historic events from the 1500's to the present day in American history, categorized by decade and year brought to you by the staff at America's Best History and americasbesthistory.com. Quick and easy to search reference guide enumerating the most important events of each year for students or anyone who wants to keep american history in context and how it unfolded at their fingertips. The editors at americasbesthistory.com has put together this timeline of American history in an easy to read fashion, which mirrors the way the website categorizes the most important events of each year. It is meant as a clear and concise account of the events in short paragraph form, without an overly academic tone. You won't find footnotes and opinion, but you will find a good starting off place to dive more deeply into each subject and as a reminder of how the events of United States history took shape, about how the population of the nation grew, about how politics and political events shaped each decade, and about our national parks and heritage that tell the stories of each. The information provided within this timeline was gleaned from various sources, as well as the knowledge and experience of the America's Best History staff, and should not be considered a scholarly work per se, but as a jumping off point for the reader to go into more detail about a particular topic of their interest.
Jdp Econ Publications, 9780974533889, 194pp.
Publication Date: November 16, 2013