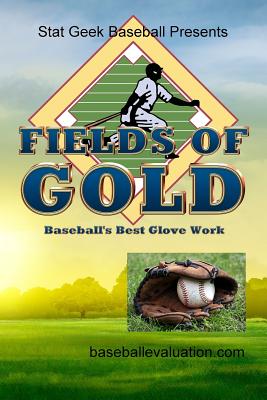 Fields of Gold, Baseball's Best Glove Work
Paperback

* Individual store prices may vary.
Description
Fields of Gold, Baseball's Best Glove Work traces the best fielders in the history of professional baseball from the beginning of the game in 1871 through today. Presented by Stat Geek Baseball and baseballevaluation.com, the book ranks each position player who played 500 games and describes the Top Ten players who patrolled the diamond at each position. Also included is a ranking of all Hall of Fame players by Field Value, the Stat Geek Baseball metric for fielding, plus a ranking list for the Top Fielders for every current team, plus a whole lot more. If you've got a baseball fan in your family or are one yourself, then this study of baseball's best fielders through the history of the game may just be right for you.
Jdp Econ Publications, 9780974533896, 248pp.
Publication Date: November 14, 2014