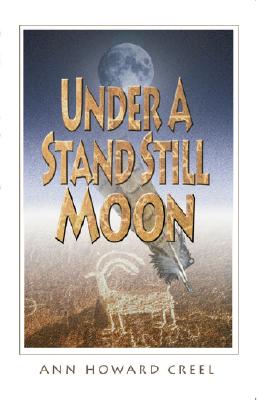 Under a Stand Still Moon (Paperback)
Brown Barn Books, 9780974648187, 183pp.
Publication Date: October 1, 2005
* Individual store prices may vary.
Description
?Stop planting, ? Father said to all of us. ?This is very bad medicine. We must consult the priests.? We dropped our tools in the field and ran up the trails into the courtyards. Others were doing the dame, abandoning their planting and running to the villages. Fear hung in the eyes that I gazed into, a fear of something dark and unknown. The Sun God is being eaten, and the High Priests must use their generations-old rituals to save the People from destruction. The People are saved, but Echo's destiny abruptly changes. From learning to be a traditional wife in the American Southwest around 1,000 A.D., she is suddenly forced to leave her clan, her village, and the man she hopes to marry, to be given to one of the High Priests. Echo comes of age with the knowledge, magic and strength to help the People survive the perils?marauding nomads, years-long drought, crop failures?that will change their lives forever. Readers ages 10 and up will live with Echo as she learns to survive.

or
Not Currently Available for Direct Purchase