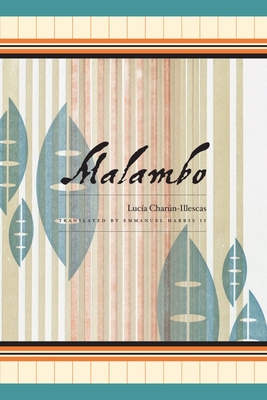 Malambo
Hardcover

* Individual store prices may vary.
Description
"In Malambo . . . the Rimac proudly rubs elbows with the freedmen, the cimarrons, and smuggled slaves. . . It runs united to the other subterranean springs underneath Blanket Street, Weavers Lane, and under Jewish Street . . . and Swordmaker's Lanes."

The Rimac shapes the narrative of this compelling historical novel that probes the brutal clash of ethnicity, religion, and class in sixteenth- and seventeenth-century Peru. Set against the backdrop of Spanish colonialism and the Spanish Inquisition in the "New World," Malambo peels back the layers of Peru's society to focus on the subtle connections among indigenous peoples— Africans, Jews, Christians and others—whose cultural fusion pervades Latin American history and culture.

At the heart of the novel is Tomason, an African artist living along the Rimac who paints religious murals for the church and his colonial masters. The intermingling of his Yoruba heritage with his life in a Spanish colony transforms him into a griot figure who unearths the deeper truths of his painful and complex experience by sharing it. Other memorable characters' stories intertwine with Tomason's tale, developing a narrative that powerfully reflects on the themes of dislocation and enslavement.

Malambo is an unforgettable work that explores the origins of the Afro-Hispanic experience and offers a profound meditation on the forces of history.
Praise For Malambo…
Recipient of Foreword Magazine's Book of the Year Award, Gold rank
— Foreword Gold Book of the Year Award
"This is an important novel because it is the first work of fiction by an Afro-Peruvian woman, and it is one of very few Afro-Hispanic novels that have been translated into English. . . . The English translation by Emmanuel Harris II does credit to Charun-Illescas's text, for it is rendered in smooth, fluid prose. . . . An excellent translation, which captures the rhythm and flavor of an important work of art. For although it is a fictional account of Afro-Peruvian life in colonial Peru,
Malambo
calls into question hegemonic assumptions about Spanish American history by underscoring the role that African-descended people played in shaping that history."
— Miram DeCosta-Willis
"Charún-Illescas strives to give a "past" to a group traditionally oppressed, marginalized, and made invisible in the national literature and histories until recently.
Malambo
evokes a world of freedom and bondage in which the descendants of Peru's African ancestors can recognize themselves. . . . The novel grapples with the difficult realities of concubinage and inter- and intraethnic tensions.
Malambo
's characters seem to spring to life."
— Leo J. Garofalo
"Charún-Illecas presents a welcome alternative view of the origin of her home continent."
— Belletrista
Swan Isle Press, 9780974888101, 250pp.
Publication Date: November 15, 2004
About the Author
Lucia Charun-Illescas is a writer and journalist.  She is also the author of Latinoamerica en Hamburgo and the winner of the Lyra Prize for Short Stories. Malambo is her first novel.  She currently lives in Hamburg, Germany.