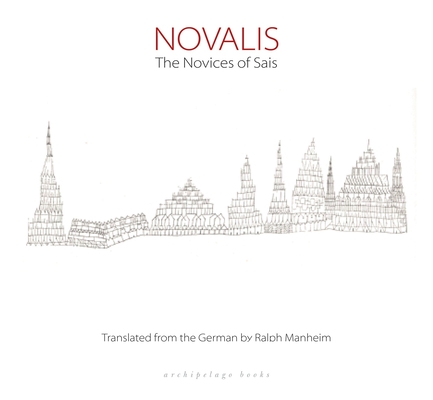 The Novices of Sais (Paperback)
With illustrations by Paul Klee
Archipelago, 9780974968056, 129pp.
Publication Date: June 13, 2005
* Individual store prices may vary.
Description
The Novices of Sais is a Romantic meld of poetry, philosophy, and transcendental journey. Revolutionary yet profoundly simple at once, Novalis' reverence for the natural world pours out of every page. Translated into French in 1925, it was embraced by artists and poets alike and is often quoted by the Surrealists. Paul Klee's drawings were inspired by this visionary exploration of the inner life of modern humankind.
About the Author
Novalis (Friedrich von Hardenberg) is one of the great pillars of German Romanticism. He is perhaps best known for his volume of poetry Hymns to the Night and his novel Heinrich von Ofterdingen —where his elusive "blue flower" was planted. He died at the age of 29 in 1801. Ralph Manheim was one of the great translators of the 20th century. He translated the works of Günter Grass, Bertolt Brecht, Louis-Ferdinand Céline, and Hermann Hesse, among others. The PEN/ Ralph Manheim Medal for Translation is a major lifetime achievement award in the field of translation.
Praise For The Novices of Sais: With illustrations by Paul Klee…
The Novices of Sais is a kaleidoscope of interpretations, visions and allegories of nature . . . a transfiguration of the commonplace, giving "the ordinary a mysterious countenance, the known the dignity of the unknown. —Ross Benjamin, The Nation

There are two poets at work in the body of this mysterious and transporting book, one using language, the other line. And what an intriguing, epoch-spanning duet they form . . . Klee's complex, lovely, whimsical, and enigmatic drawings evince a profound affinity for Novalis and add dimension to the intricate text, while Novalis's fable provides a provocative context for Klee's images. —Donna Seaman, Speakeasy

In his brief 29 years on earth, Novalis asked the questions heard in age- old mystery schools and his poems and poetic thinking lifted the inner life of the modern soul to new dominions. He is a founding spirit for the works of the likes of Rilke, Hesse, Heidegger and Celan, among many others, and this grand meditation on Nature reveals him at his finest. —Jack Hirschman