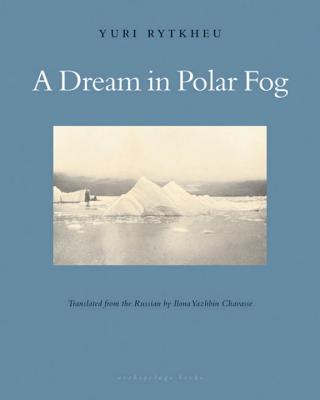 A Dream in Polar Fog (Hardcover)
Archipelago Books, 9780974968070, 337pp.
Publication Date: April 4, 2005
Other Editions of This Title:
Paperback (10/11/2006)
* Individual store prices may vary.
Description
A Dream in Polar Fog is at once a cross-cultural journey, an ethnographic chronicle of the people of Chukotka, and a politically and emotionally charged adventure story. It is the story of John MacLennan, a Canadian sailor who is left behind by his ship, stranded on the northeastern tip of Siberia and the story of the Chukchi community that adopts this wounded stranger and teaches him to live as a true human being. Over time, John comes to know his new companions as a real people who share the best and worst of human traits with his own kind. Tragedy strikes, and wounds are healed with compassion and honesty as tensions rise and fall. Rytkheu's empathy, humor, and provocative voice guide us across the magnificent landscape of the North and reveal all the complexity and beauty of a vanishing world.
About the Author
Yuri Rytkheu was born in Uelen, a village in the Chukotka region of Siberia. He sailed the Bering Sea, worked on Arctic geological expeditions, and hunted in Arctic waters, in addition to writing over a dozen novels and collections of stories. A Dream in Polar Fog was a Kiriyama Pacific Rim Prize Notable Book in 2006. In the late 1950s, Rytkheu emerged not only as a great literary talent, but as the unique voice of a small national minority the Chukchi people, a shrinking community residing in one of the most majestic and inhospitable environments on earth.

Ilona Yazhbin Chavasse translated Rytkheu s novel The Chukchi Bible. Born in the former Soviet Union, she now lives in London with her husband and daughter."
Praise For A Dream in Polar Fog…
Kiriyama Prize Notable Book For 2006

Thousands of books have been written about the Arctic aborigines by intruders from the south. Yuri Rytkheu has turned the skin inside out and written about the way the Arctic people view outsiders. A Chukchi him- self, Yuri writes with passion, strength, and beauty of a world we others have never understood. A splendid book. —Farley Mowat

Rarely has humanity's relationship to nature been so beautifully and vividly depicted . . . It recalls, in both substance and style, the best work of Jack London and Herman Melville, and it is a novel in the grandest sense of the word. —Neal Pollack

A hypnotic, shimmering new novel. . . . One emerges from the novel and its sudden, jarring, most unusual but spot-on ending dazed, dazzled, snow-blind. —The San Diego Union Tribune

A Dream in Polar Fog gave me the same haunting and powerful reading experience as did Melville's travel fictions. Yuri Rytkheu is a world-class writer. Part lyrical ethnography, part uncanny adventure movie, part historical saga, part spectral tone poem, this novel miraculously brings Siberia to the center of our lives. —Howard Norman
or
Not Currently Available for Direct Purchase