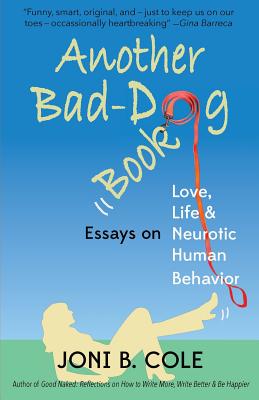 Another Bad-Dog Book
Essays on Life, Love, and Neurotic Human Behavior
Paperback

* Individual store prices may vary.
Description
Self-aware, edgy, and masterfully crafted, this charismatic collection (including some heartbreakers) is for anyone who has ever felt over-attached to a pet, stalked her high school crush, said long goodbyes to loved ones, or tried to talk (and talk and talk) her way through the ups and downs of life.
A wonderful new addition to a genre best described as humor that matters. These are roll-on-the-floor-funny, embarrassing and just plain crazy stories that your female friends have told you compiled into one handy book. Except that these stories are well articulated by an imaginative and excellent writer and they have all the guilt, shame and modesty removed from them.
Affinity Systems, 9780975304327, 200pp.
Publication Date: January 5, 2017