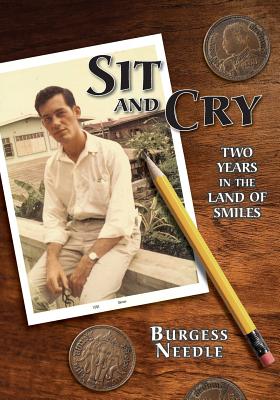 Sit and Cry (Paperback)
Two Years in the Land of Smiles
Wren Song Press, 9780975370698, 328pp.
Publication Date: April 28, 2017
* Individual store prices may vary.
Description
Burgess Needle's day-by-day account of his life as a Peace Corps volunteer in Thailand in the late 1960s offers the reader insights into rural Thai life and culture, the impact of the Vietnam War, the angst of living in a completely strange environment, the struggles of trying to communicate in an alien language, loneliness and the desire for love or at least physical contact. Whether or not one lived through the turbulent Sixties, this volume offers a singularly unique perspective on that era.
About the Author
Burgess Needle was a school librarian in Tucson, Arizona before retiring and moving to Ripton, Vermont. His poetry and fiction has appeared in Connotation Press, Blackbox Manifold (UK), Concho River Review, Raving Dove, Boston Literary Magazine, Centrifugal Eye, Iodine, Blue Lake Review, Nutshell (UK) and DeComp among others. Publications include: Every Crow in the Blue Sky, Thai Comic Books, and Faded Photo Brings It Back. He taught English for two years in northeast Thailand for the Peace Corps.