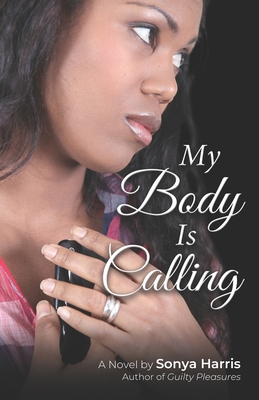 My Body Is Calling (Paperback)
Sayha Publishing, 9780975445822, 340pp.
Publication Date: October 13, 2015
* Individual store prices may vary.
Description
African American Author Expo Achievement Award 2016: My Body Is Calling "has helped to enrich our community both culturally and creatively." My Body Is Calling is a continuation of life lessons experienced by 35-year-old Simone Miller in Guilty Pleasures. As her life evolves on her journey for self-preservation, a health condition arises. With her close friend Portia Davis by her side, Simone grapples with choosing the best medical treatment option available. While she deals with her own health issues, many other characters and conflicts come to light with dysfunctional family dynamics, tested friendships, and toxic relationships.My Body Is Calling raises health-awareness around fibroids, domestic violence, HPV, and breast cancer. With the use of medical facts and statistics, My Body Is Calling inspires readers to practice total self-care in mind, body, spirit, and heart.
About the Author
Sonya Harris resides in Boston, Massachusetts. She was honored during Women's History Month (2012) for her commitment to excellence in education, scholarship, and leadership in the community. Sonya's debut novel Guilty Pleasures received the Outstanding African-American Fiction Award from the Women of ME Book Club. Sonya is a long time Promising Pen Pal with the James P. Timilty Middle School student letter exchange program. She graduated with honors and holds a Bachelors Degree from Emmanuel College in Business, a Masters in Education from University of Massachusetts, and a Certificate in Domestic Violence training. Sonya is currently writing her third novel - I Love Him But..., which will aim to increase and raise Domestic Violence awareness.