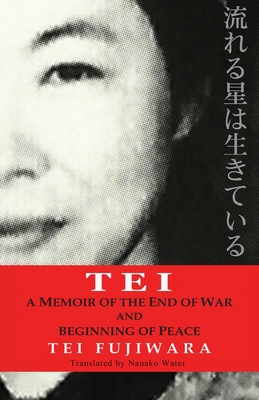 Tei (Paperback)
Tonnbo Books, 9780975484852, 352pp.
Publication Date: May 1, 2014
* Individual store prices may vary.
Description
Selected by Shelf Unbound as 2014 Notable Book. Almost 70 years ago in Japan, Tei Fujiwara wrote a memoir "Nagareru Hoshiwa Ikiteiru" about her harrowing journey home with her three young children. But the story of her story is what every reader needs to know. Tei's memoir begins in August 1945 in Manchuria. At that time, Tei and her family fled from the invading Soviets who declared war on Japan a few days after the United States dropped the atomic bomb on Hiroshima. After reaching her home in Japan, Tei wrote what she thought would be a last testament to her young children, who wouldn't remember their journey and who might be comforted by their mother's words as they faced an unknown future in post-war Japan. But several miracles took place after she wrote the memoir. Tei survived and her memoir, originally published in Showa Era 24 1949] became a best seller in a country still in ruins. Over the following decades, millions of Japanese became familiar with her story through forty-six print runs, the movie version, and a television drama. Empress Michiko urged her people to read Tei's story. For the first time, Westerner readers will now have the opportunity to read this intimate record of a Japanese war refugee.
About the Author
Tei Fujiwara was born in Japan in 1918 and moved with her family to Manchuria, China in 1943. As of the printing of this English translation, she is 96 years old and living in a senior home in Tokyo, Japan