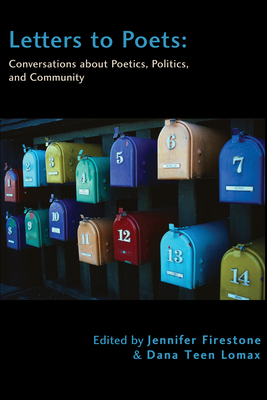 Letters to Poets (Paperback)
Conversations about Poetics, Politics, and Community
Saturnalia Books, 9780975499085, 347pp.
Publication Date: November 1, 2008
* Individual store prices may vary.
Description
Letters to Poets honors and commemorates the hundredth anniversary of Rilke's Letters to a Young Poet by partnering a selection of 14 of the country's leading contemporary poets with 14 emerging poets and documenting their correspondences. These poets challenge the hierarchies and pitfalls endemic to the mentoring process, and ask some of the day's toughest, most vital questions concerning race, class, and gender. Spanning a range of not only generations but cultural, aesthetic, and economic backgrounds, these diverse pairings both challenge and support each other artistically and politically. The result is in turns dramatic, enlightening, and entertaining. Contributors include: Anselm Berrigan & John Yau, Brenda Coultas & Victor Hernandez Cruz, Truong Tran & Wanda Coleman, Patrick Pritchett & Kathleen Fraser, Hajera Ghori & Alfred Arteaga, Jennifer Firestone & Eileen Myles, Karen Weiser & Anne Waldman, Jill Magi & Cecilia Vicuna, Rosamond S. King & Jayne Cortez, Judith Goldman & Leslie Scalapino, Traci Gourdine & Quincy Troupe, Brenda Iijima & Joan Retallack, Dana Teen Lomax & Claire Braz-Valentine, Albert Flynn DeSilver & Paul Hoover

About the Author
JENNIFER FIRESTONE is the author of Holiday (2008), Waves (2007), From Flashes (2006) and snapshot (2004). She teaches poetry at The New School For Liberal Arts at Eugene Lang College where she is the Poet in Residence. She lives in Brooklyn with her family. DANA TEEN LOMAX is the author of Curren[y (2006), and Room (1999). Her work has been published internationally and received the San Francisco Foundation's Joseph Henry Jackson prize for poetry, among others. She works as the Interim Director of Small Press Traffic, teaches writing at San Francisco State University and the University of San Francisco, and lives in northern California with her family.
or
Not Currently Available for Direct Purchase