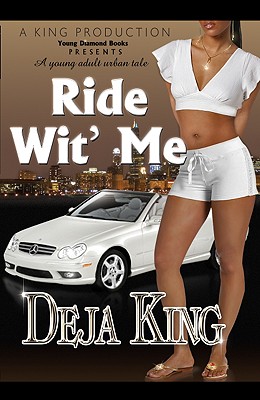 Ride Wit' Me (Paperback)
Young Diamond Book, 9780975581193, 151pp.
Publication Date: September 1, 2009
* Individual store prices may vary.
Description
Mercedes, 16, is rich and black; she attends an exclusive private boarding school on the East Coast but returns home to her family's mansion in the Chicago suburbs every summer. She knows that her father is an entrepreneur, but he dismisses questions about his business with a simple, Mo' money, mo' problems (some readers will recognize this quote as the title of a Notorious BIG song and, as a result, may guess at the source of his wealth). When Mercedes falls in love with sexy, confident, 17-year-old Dalvin, her father prohibits the relationship and reveals to his daughter that he and Dalvin's father are big-time criminals who each own half of Chicago's streets. The star-crossed lovers break up under duress, but a near tragedy brings them back together and later even strengthens their bond.
or
Not Currently Available for Direct Purchase