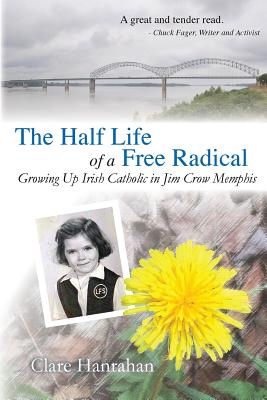 The Half-Life of a Free Radical
Growing Up Irish Catholic in Jim Crow Memphis
Paperback

* Individual store prices may vary.
Description
A bravely honest and richly detailed account of growing up in Jim Crow Memphis on the white side of the color line in the midst of a large Irish-Catholic family in the Baptist Bible Belt. Glimpses of Ida B. Wells, Mother Jones, Boss Crump, Dorothy Day Martin Luther King, Jr., and Elvis Presley give historical context to one woman's dogma-defying 1950s childhood and 1960s coming-of-age in the turmoil of the Civil Rights Movement, the Sanitation Workers' Strike, and the Viet Nam War. Beginning with an overview of her ancestral past, from survivors of The Great Hunger, the Civil War, and laboring on the railroads, this is a story of tragedy and triumph, diligence and determination, grace and gratitude, Providence and prescience, punctuated with lucid dreams. Follow the writer beyond Memphis to a life of off-the-grid adventures in the mountains of Appalachia, down the Mississippi River, across the ocean to Ireland, sailing in Puget Sound, taking to the streets advocating for justice and peace, engaging in radical civil resistance, enduring a stint in Federal Prison and living to tell the tale.
Celtic Wordcraft, 9780975884690, 324pp.
Publication Date: June 1, 2016