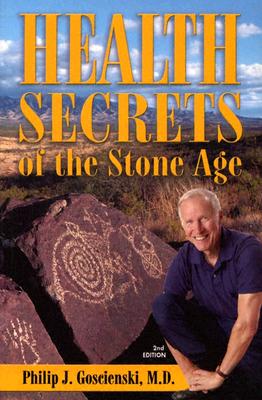 Health Secrets of the Stone Age (Paperback)
What We Can Learn from Deep in Prehistory to Become Leaner, Livelier and Longer-Lived
Better Life Publishers, 9780975910207, 285pp.
Publication Date: January 1, 2005
* Individual store prices may vary.
Description
Our body chemistry is several million years old, and until the Agricultural Revolution, it was perfectly adapted to the nutritional environment that sustained it. Today's food habits and sedentary lifestyle have resulted in chronic diseases that did not occur in the Stone Age and that are not found among modern hunter-gatherers. "Health Secrets of the Stone Age explains how we can avoid these conditions in a modern environment and remain vigorous and healthy throughout life. Valid scientific principles sustain the author's recommendations regarding safe weight loss, the healthiest food choices, sensible vitamin and mineral supplementation and practical approaches to physical activity.