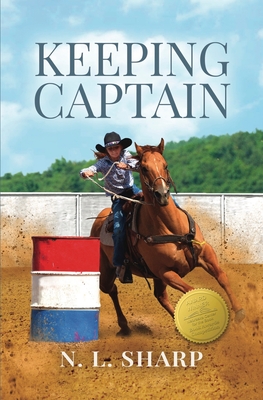 Keeping Captain (Castle Kids #1) (Paperback)
Prairieland Press, 9780975982983, 128pp.
Publication Date: January 23, 2016
Other Editions of This Title:
Hardcover (5/14/2018)
* Individual store prices may vary.
Description
Summer is finally here and Carly McCallister is ready. She and her barrel-racing horse Captain have been preparing for the first horse show of the season since the last snow drift disappeared from their back pasture in April.
Unfortunately, her parents have been making plans for the summer, as well. They are preparing to move to a city three hours away, so they can more easily care for Carly's elderly grandparents. Unable to find an affordable place to board Captain, her parents make the difficult decision to sell him.
For Carly, the summer becomes a race against time as she struggles to find a way to stop the sale of Captain and convince her parents to reverse the chain of events that have begun to unfold in their lives.
A contemporary realistic fiction novel set in rural Nebraska, Keeping Captain is a novel for eight-to-twelve year olds. It explores the difficult choices individuals are forced to make as they try to balance their own wants and desires with the needs of those they love.