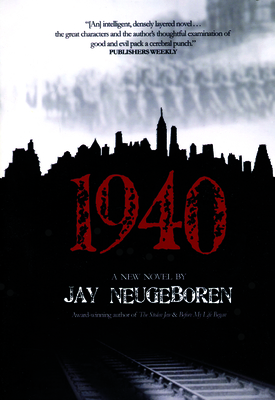 1940 (Paperback)
Two Dollar Radio, 9780976389569, 274pp.
Publication Date: March 1, 2008
Description
"Jay Neugeboren traverses the Hitlerian tightrope with all the skill and formal daring that have made him one of the most honored writers of literary fiction and masterful nonfiction. This new book is, at once, a beautifully realized work of imagined history, a rich and varied character study and a subtly layered novel of ideas, all wrapped in a propulsively readable story. Neugeboren is marvelous. Part of the power of this intelligently and finely wrought novel is that... thoughts and questions arise unforced from the story, as though from life itself." --Tim Rutten, Los Angeles Times
"Intelligent and absorbing... subtle and affecting." --Tova Reich, Washington Post
On the eve of World War II, Elisabeth Rofman returns to New York to discover her father has disappeared. She befriends Dr. Bloch--a fascinating historical figure, physician to the Hitler family when Hitler was young, and the only Jew for whom Hitler arranged departure from Europe. Dr. Bloch aids in the search, also hiding Elisabeth's son, who has escaped from a Maryland institution.
Jay Neugeboren is the award-winning author of fourteen books.
About the Author
Jay Neugeboren is the author of fourteen books, including two prize-winning novels (The Stolen Jew, Before My Life Began), two award-winning books of non-fiction (Imagining Robert, Transforming Madness), and three collections of award-winning stories. He has won many honors, and is the only writer to have won six consecutive Syndicated Fiction Prizes.
Advertisement