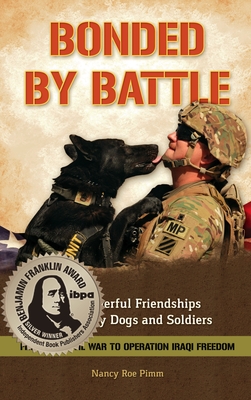 Bonded by Battle (Hardcover)
The Powerful Friendships of Military Dogs and Soldiers, from the Civil War to Operation Iraqi Freedom
Quindaro Press, 9780976443469, 152pp.
Publication Date: May 2, 2017
* Individual store prices may vary.
Description
Since the Civil War, U.S. soldiers and their canine companions have been inseparable. Over time, these dogs have shown they provide more than love. Stubby, a bull terrier in World War I, could sniff out poison mustard gas before any human in his division. Smoky, a whip-smart Yorkshire terrier, ran telegraph wire through no-man's land in World War II. Nemo, a tough-as-nails German shepherd serving in Vietnam, took a bullet in the eye, yet crawled on top of a gravely wounded soldier to protect him. Other four-footed warriors gave the ultimate sacrifice. This is the story of how dogs and soldiers became more than buddies when they were Bonded by Battle.