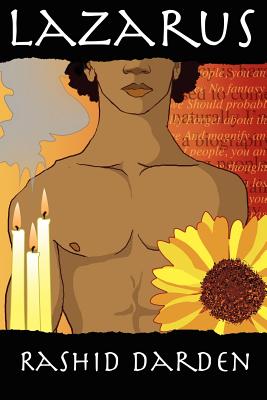 Lazarus
Paperback

* Individual store prices may vary.
Description
ADRIAN is handsome, brilliant, and devoted to serving others. Under the cool exterior, however, he is tormented and unfulfilled. Abandoned by his father and emotionally distant from his mother, he feels alone - adrift on campus - until he meets SAVION. With rhymes dripping from his lips like honey, Savion has just what Adrian needs: stability, maturity, and love. Although their friendship is filled with peaks and valleys, their relationship is threatened by Adrian's biggest challenge: BETA CHI PHI. Finding the appeal of pledging his father's fraternity irresistible, Adrian decides to take the plunge and pledge Beta Chi Phi in an attempt to fill the void in his heart, even after his relationship with Savion blossoms. Almost immediately, Adrian is thrust headlong into a world of mind games, controlled behavior, and strokes from the paddle--tempered with the brotherhood that bonds men in times of adversity. Adrian knows that he must keep his relationship with Savion a secret at all costs, for if his new-found family were to learn the truth, he may have to choose... The one he loves...or his brothers.
Old Gold Soul Press, 9780976598602, 354pp.
Publication Date: April 15, 2005
About the Author
Rashid Darden is a novelist, photographer, consultant, Tarot reader, and active volunteer to several philanthropic and fraternal organizations. He was born in the late 1970s in Washington, DC, where he has spent his entire life, save for brief stints in Moscow, Russia and Leicester, United Kingdom. Rashid's first novel, Lazarus, was published in 2005 in a limited printing and gained critical acclaim from the LGBT and African American communities. The story of Adrian Collins, a gay college sophomore who pledges a predominately black fraternity, resonated deeply with the black fraternal community, earning Rashid fans that span the generations. Financial challenges caused the sequel to Lazarus, called Covenant, to be significantly delayed in print form, though it was released in e-book format directly from Old Gold Soul Press. The continuing story of Adrian Collins at Potomac University, Covenant expands on characters introduced in Lazarus and integrates them into a larger story of love, patience, and loyalty. On target for a September 2011 re-release of Lazarus and October release of Covenant, Rashid Darden has completed the third and final installment in the Potomac University series. Epiphany will tie up all loose ends, introduce amazing new characters, and will allow readers to see Adrian's definitive leaps into manhood. Aside from writing novels, Rashid is a gifted nonprofit professional and a "retired" educator. These experiences (along with his writings) have made him a sought-after guest speaker and workshop facilitator. Rashid is a Brother of Alpha Phi Omega National Service Fraternity and recently ran for a position on its National Board of Directors. Having pledged APO in Spring 1999 while an undergraduate at Georgetown University, he credits the fraternity with providing him a background as an active member of the nonprofit profession. He is also a proud member of Alpha Phi Alpha Fraternity, Inc. Initiated through the Mu Lambda Chapter (Washington, DC Alumni) in 2003, Rashid was the Founding Chairman of the National Arts and Humanities Advisory Council, the first of its kind among Black Greek-Letter fraternities. When he is not writing, Rashid enjoys photography, Tarot reading, and volunteering. Though he enjoys the quietude of home best of all, he can also be found enjoying probate shows, Thai food, live music, and any bookstore.