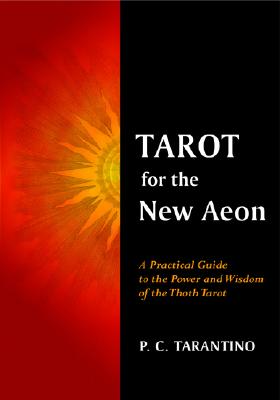 Tarot for the New Aeon (Paperback)
A Practical Guide to the Power and Wisdom of the Thoth Tarot
Alternative Insights Publishing, 9780976618409, 402pp.
Publication Date: June 30, 2017
* Individual store prices may vary.
Description
While Tarot for the New Aeon respects the original spirit of Aleister Crowleys work it has been crafted to make his timeless illuminations readily accessible to the modern reader. Whether you're looking for a daily dose of wisdom, or seeking direction for major decisions, the common-sense interpretations will captivate you with deeply personal advice. Within minutes, you can find specific guidance for yourself and loved ones on everything from business and relationships to the soul's journey. Based on Aleister Crowley's compelling Thoth Tarot, the illustrated volume includes a Symbols section that decodes the profound meaning of the cards' images, a Personal Guidance section to illuminate your unique life path and an Advisor section for an instant tarot reading.