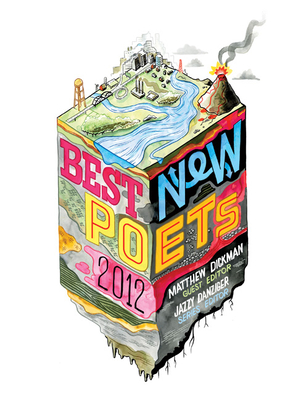 Best New Poets 2012
50 Poems from Emerging Writers
Paperback

* Individual store prices may vary.
Description
Entering its seventh year, Best New Poets has established itself as a crucial venue for rising poets and a valuable resource for poetry lovers. The only publication of its kind, this annual anthology is made up exclusively of work by writers who have not yet published a full-length book. The poems included in this eclectic sampling represent the best from the many that have been nominated by the country's top literary magazines and writing programs, as well as some two thousand additional poems submitted through an open online competition. The work of the fifty writers represented here provides the best perspective available on the continuing vitality of poetry as it is being practiced today.
Praise for earlier editions:
" These poets] prove that American poetry has the strength and vision to move beyond the MFA environment in order to reshape and reflect past traditions."-- Bloomsbury Review
"This collection stands out among the crowd claiming to represent emergent poets. Much of the editing and preliminary reading was done by emerging poets themselves, which results in an anthology that's fresh and eclectic, and may actually represent a significant portion of the best new poetry being written by the next generation.... Best New Poets] assures the reader that poetry, even in a generation of text messaging and MP3 players, is still alive and well. The youthfulness of the anthology, combined with the wide scope of its contents, is apparent in the poems, which are edgy and daring."-- Virginia Quarterly Review
Distributed for the Samovar Press in cooperation with Meridian: The Semi-Annual from the University of Virginia
Samovar Press, 9780976629672, 160pp.
Publication Date: December 17, 2012
About the Author
Matthew Dickman is the author of All-American Poem, which won the 2009 Kate Tufts Discovery Award and the inaugural May Sarton Award from the American Academy of Arts and Sciences. His poetry has appeared in the Missouri Review and the New Yorker.