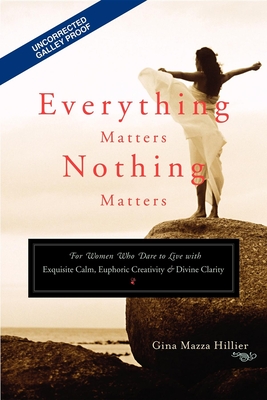 Everything Matters, Nothing Matters (Paperback)
For Women Who Dare to Live with Exquisite Calm, Euphoric Creativity & Divine Clarity
St. Lynn's Press, 9780976763185, 253pp.
Publication Date: April 1, 2008
* Individual store prices may vary.
Description
Everything Matters, Nothing Matters is for the woman who finds herself overworked, under-inspired and lost amid the demands of spouse, house, kids and kin, and/or long hours at an unfulfilling jobwith zero time for herself. Written by a woman who has been there and found the courage to change the scenario, Everything Matters, Nothing Matters offers a practical, inspirational 7-step plan for others to do the same. Based on her own hard-won life lessons, Gina Mazza Hillier shows her readers how to step back, get real and joyfully reclaim themselves.