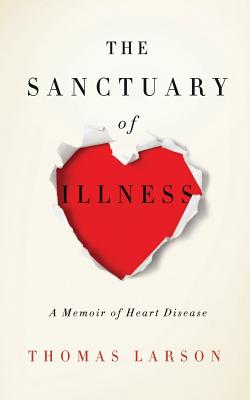 The Sanctuary of Illness
A Memoir of Heart Disease
Paperback

* Individual store prices may vary.
Description
We all know someone who has suffered a heart attack. But, how often do we learn the intimate, potentially life-saving details that accompany coronary disease? In The Sanctuary of Illness, Thomas Larson (The Memoir and the Memoirist; The Saddest Music Ever Written) gives a powerful and personal inside tour of what happens when our arteries fail. He chronicles the three heart attacks in five years that he survived, and the emergency surgeries that saved his life each time. Slowly waking up to the genetic legacy and dangerous diet that pushed him to the brink, he reveals a path to healing that he and his partner, Suzanna, discovered together. Told with urgency and sensitivity, The Sanctuary of Illness is a subtle reminder that heart disease seldom affects just one heart.
Hudson Whitman/ Excelsior College Press, 9780976881384, 144pp.
Publication Date: January 15, 2014