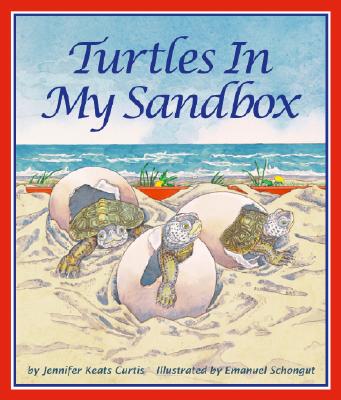 Turtles in My Sandbox (Hardcover)
Arbordale Publishing, 9780976882374, 32pp.
Publication Date: September 10, 2006
* Individual store prices may vary.
or
Not Currently Available for Direct Purchase
Description
Imagine finding turtle eggs in your sandbox When a mother diamondback terrapin lays eggs in a young girl's sandbox, the girl becomes a -turtle-sitter- to help the babies safely hatch. She raises the teeny hatchlings until they become big enough to fend for themselves in the wild. Then, with the help of experts, she releases them. Along the way, she learns about these unique animals and that she has made an important contribution to their survival. The -For Creative Minds- educational section includes terrapin fun facts and a turtle habitat craft.
About the Author
Emanuel (Manny) Schongut (Christmas Eve Blizzard and Turtles in my Sandbox) is a prolific, multi-faceted freelance illustrator who works in children's books, book covers, textbook illustration, editorial art, posters, and advertising art - essentially he does it all!. Some of his numerous clients include Masterpiece and Mystery Theater, Public Television, New York Magazine, and New York Times Sunday Magazine. His cover art and/or illustrations grace books from a wide variety of book publishers including Harper & Row, MacMillan, Doubleday, Morrow, Green Willow Books, and now Arbordale. In addition to his own artwork, Manny taught reportorial art and figure drawing at Pratt Institute in New York for several years. He now illustrates and teaches in the San Francisco Bay area. Visit Manny's website: http: //www.eschongut.com/
Advertisement