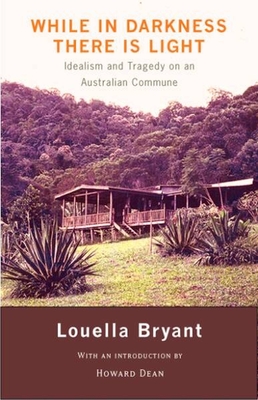 While in Darkness There Is Light: Idealism and Tragedy on an Australian Commune (Paperback)
Idealism and Tragedy on an Australian Commune
Black Lawrence Press, 9780976899396, 232pp.
Publication Date: September 1, 2008
* Individual store prices may vary.
or
Not Currently Available for Direct Purchase
Description
Literary Nonfiction. A tale of stunningly wealthy young men searching for a moral compass in a world that seems to have gone mad, WHILE IN DARKNESS THERE IS LIGHT rivals Jon Krackauer at his best. Bryant chronicles the events leading up to the 1974 disappearance and execution of Charlie Dean, brother of the Democratic National Committee Chairman Howard Dean. Although several articles have been published about the recovery of Charlie's remains in 2004, none has investigated in any depth what Charlie was doing in Southeast Asia when he was taken prisoner by the communist Pathet Lao. The author's husband, Harry Reynolds, knew Charlie and Howard in boarding school and spent six months with Charlie in Australia just before he went to Laos. Charlie and Harry were visiting three American friends who went to Australia during the Vietnam era and established an agrarian commune called Rosebud Farm. All the young men were from privileged families and full of optimism about the future until the war brought disillusionment crashing down on them. Charlie's death marks the full tragedy of that disillusionment. The research and writing are based on journals, letters, and interviews with the Rosebud farmers and with Dean family members.
About the Author
Louella Bryant has won numerous awards for her short stories and poems. She is the author of two young-adult historical novels. The Black Bonnet, finalist for the Vermont Book Award, and Father By Blood, winner of the Silver Bay Children's Literature Award, and a picture book, Two Tracks in the Snow. Louella teaches creative writing at Spalding University.
Advertisement