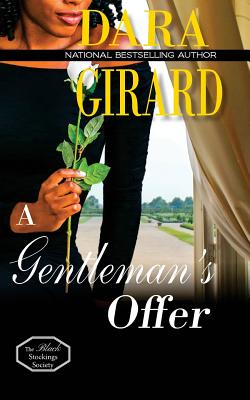 A Gentleman's Offer (Paperback)
Ilori Press Books, LLC, 9780977019182, 236pp.
Publication Date: August 16, 2016
* Individual store prices may vary.
Description
Will this Cinderella get her happily ever after? Dog groomer Yvette Coulier dreams of living like her wealthy clients. Tired of being overlooked and chased by men who want fun and no commitment she wants a change. When she receives an invitation from the mysterious Black Stockings Society, she immediately wears the sexy sheer stockings that arrives in the mail and catches the eye of the wealthy Nate Blackwell... For reasons of his own, Nate offers to make her dream come true: He'll give her a new life for a month, if he can pose as her valet. Yvette quickly accepts, but soon learns her fairy tale comes with a twist when desire for the secretive Nate becomes the greatest treasure of all...