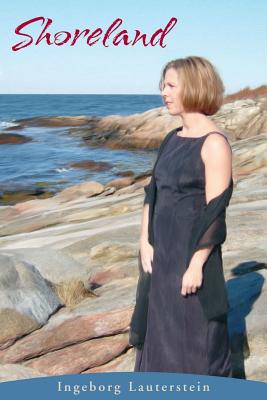 Shoreland (Paperback)
Adrian Lauterstein, 9780977064007, 444pp.
Publication Date: July 18, 2005
Description
No one in Shoreland knows that Liz Plant had been one of the two hundred and fifty thousand young children stolen in occupied countries, part of the Himmler plan for nazification of a select breed of "racially valuable blondes." In 1986 Liz is finally writing about her Hitler School and her escape as the mascot of a troop of elite children. But facts are not enough. In her heart she would always remain a child on the side of a dusty road waving to strangers. A stolen child. She is probing for the truth. In Hitler School she had to forget her first language and her name and became Liese. In Vienna, after the war, nuns in the children's shelter called her little Angel. She turned into Liz, when American Gramp acquired her for his lonely orphan grandson, Chris. She was told to forget German and speak only English. Chris sometimes called her Sis after his dead twin. They became inseparable as they grew up in Shoreland, but Gramp did not live to see them marry. He left Liz the old house by the sea; Chris inherited almost all the money; and Mike, their son, inherited the Plant good looks and a gift as a prankster. She had been lucky, very lucky. Why not leave well enough alone? Chris is enraged when she writes about him. Could writing to find out who she really is be asking for trouble? Mike is at risk. Chapters vanish. Arthur, a helper, intrudes on the landscape of her life as his great house intrudes on the panorama of Shoreland. Mike is assaulted on campus. The violence of the past seems to be catching up with the writer. So does the future when her book comes out. An amazing interview. An escape from Arthur's great news. Mike and his friends have a ticket for her to the Grateful Deadconcert. Once more she is swept into a scene teeming with endangered kids in flight from the adult world.

Advertisement